Tractor Daze / Touch a Truck / Ag Hall 50th Anniversary Celebration – July 11, 2015
National Agricultural Center and Hall of Fame – Bonner Springs, KS

An exciting time was had by all who attended the Tractor Daze / Touch-A-Truck on Saturday, July 11, 2015 from 9:00 a.m.--4:00 p.m. The Ag Hall celebrated its 50th anniversary and inducted two individuals (Mr. Shelby and Dr. Kennicott) into the National Hall of Fame. The show was well attended with many activities and displays for all ages. The weather was great but prior rain during the week caused the garden tractor pull to be rained out. Many young individuals enjoyed two pedal tractor pulls. Club activities also included a Parade of Power and Tractor Games. Major items on display included tractors and trucks. Club members bringing tractors included: Wes Storm (JD-D and JD AR), Bob Antes (JD A and JD 530 with 246/247 planter), Bryce York (JD M), Jay Pruett (JD 530), Ron Brittain (JD 830 diesel w/Pony engine), Lloyd Mesmer (JD 620 and JD AR), Frank Van Fleet (JD 720 LP), Bill Eagleburger (JD 40 U and JD 1020), Roscoe Davis (JD 3010) and Don Hrabik (JD 430 W). Thanks to everyone for helping make the well organized show an outstanding event.
Tractor Games
The tractor games were a fun time with all participants winning ribbons. Yes Brice York made a special effort to get his slow JD M up and running just for the games. He won 1st in slow forward, slow reverse and barrel roll. Greg Denholm on his Farmall Supper C took 1st in quick start and chain coiling. George Reed on a barrowed JD A won 1st in quick forward and quick Reverse/ Lloyd Mesmer on his JD 620LP was runner up in several events. Most impressive was Mr. Thompson on his Farmall H with 3rd in quick start (he is only 87 years young). It's not just the ribbons, it is the great fun of competing. If you are a competitor get you tractor ready for the next tractor games at Powell Gardens Tractor Show.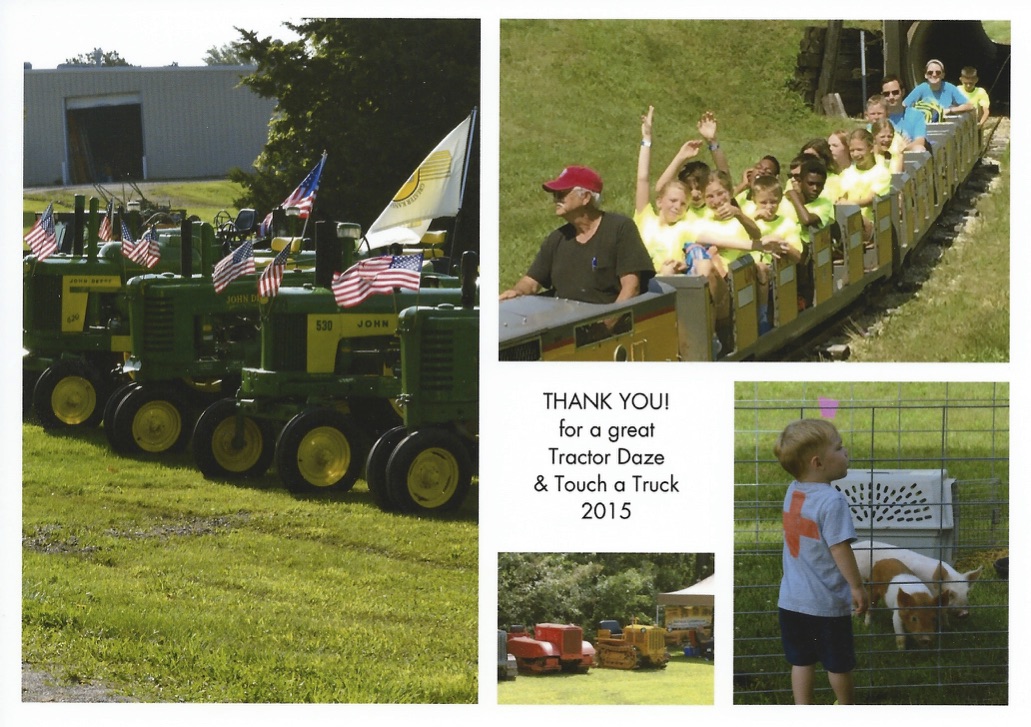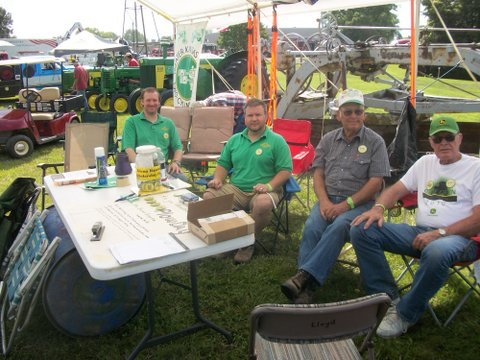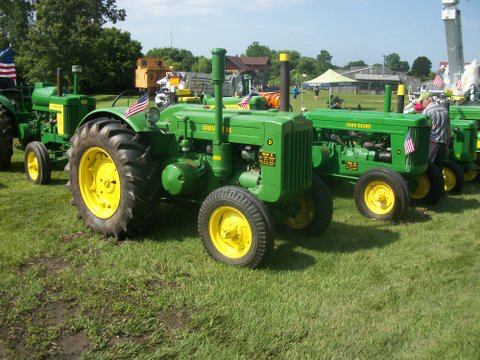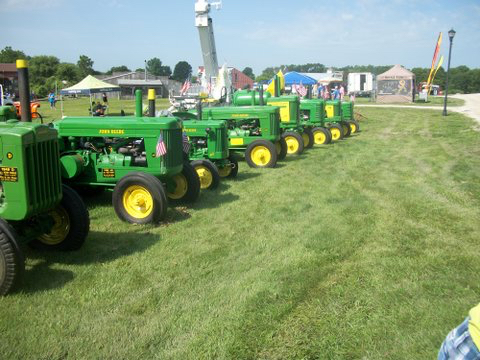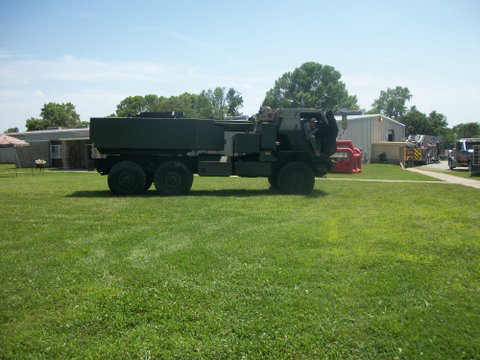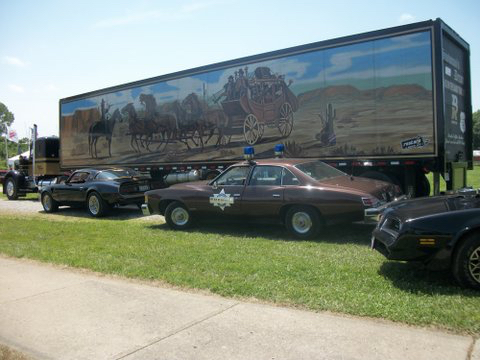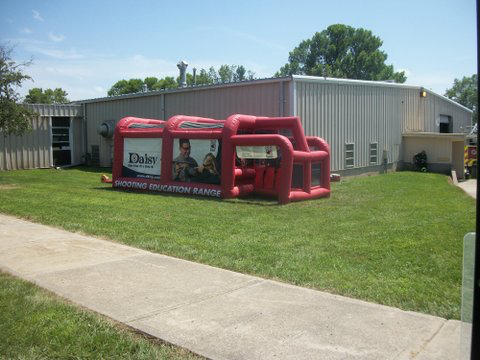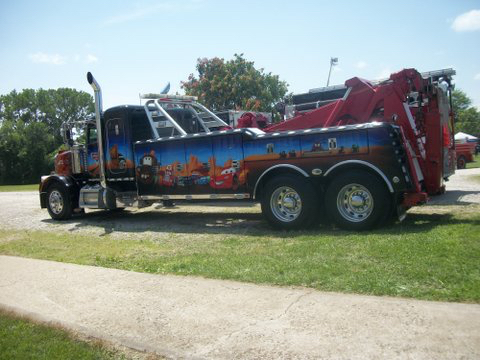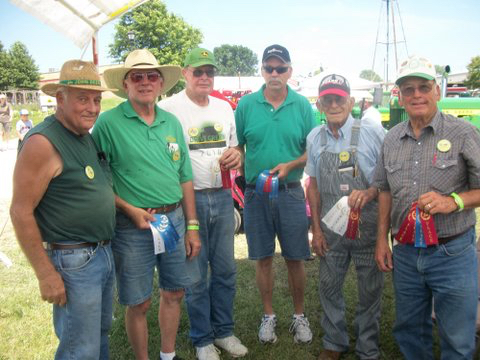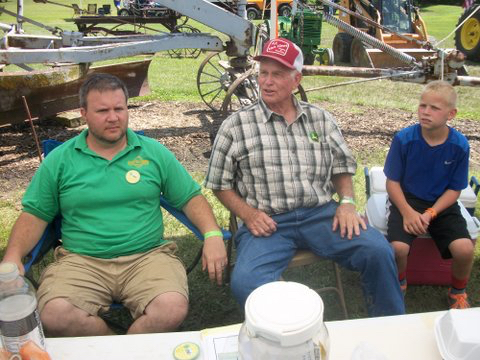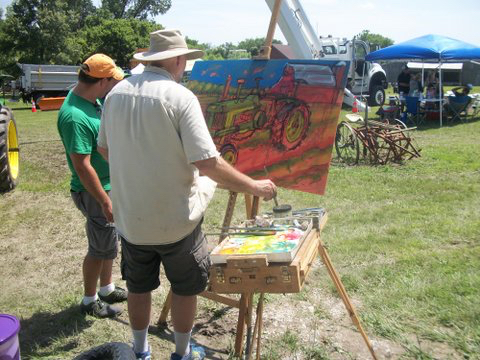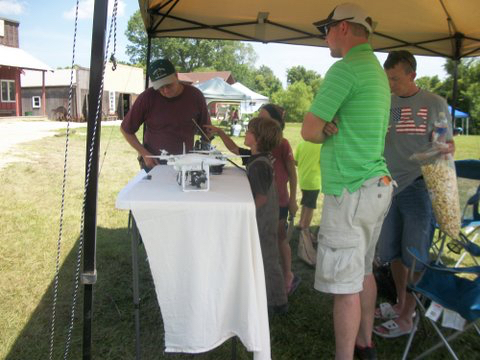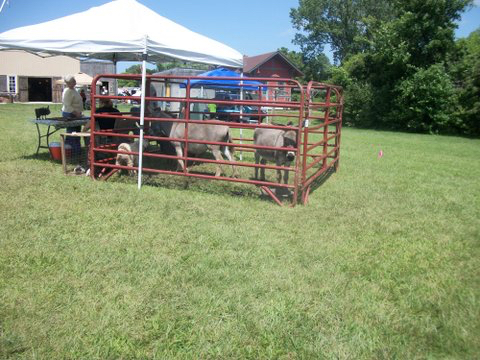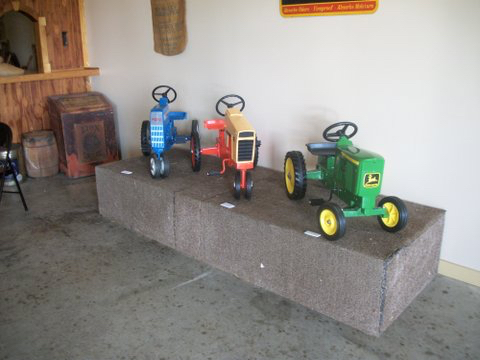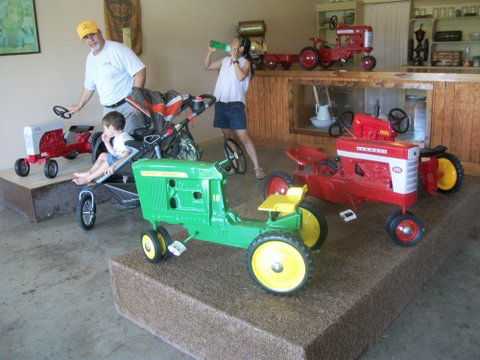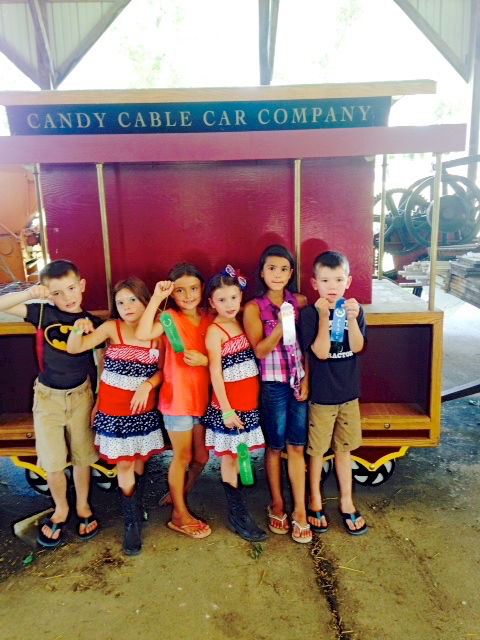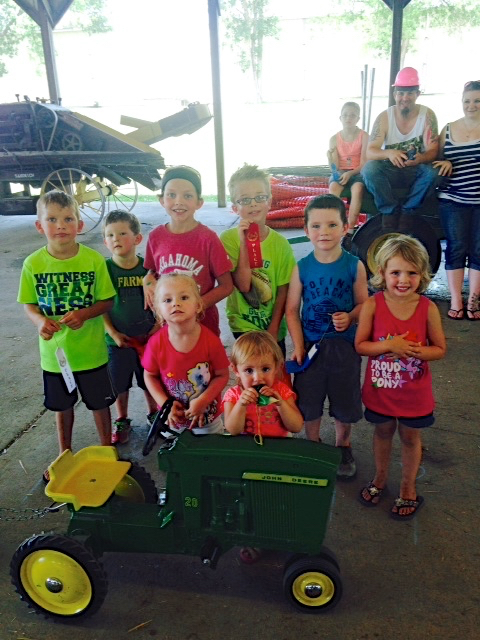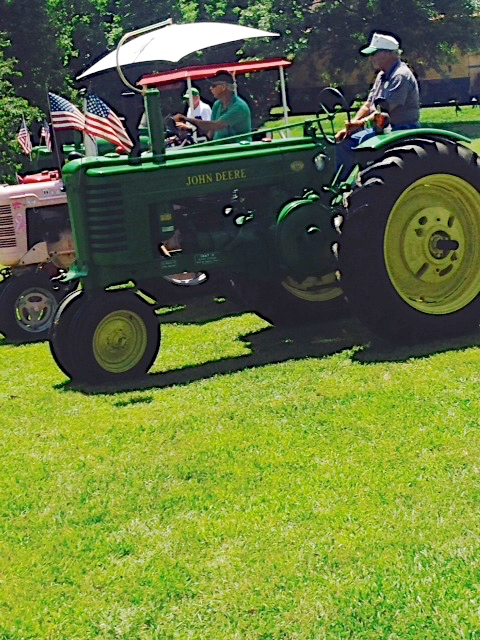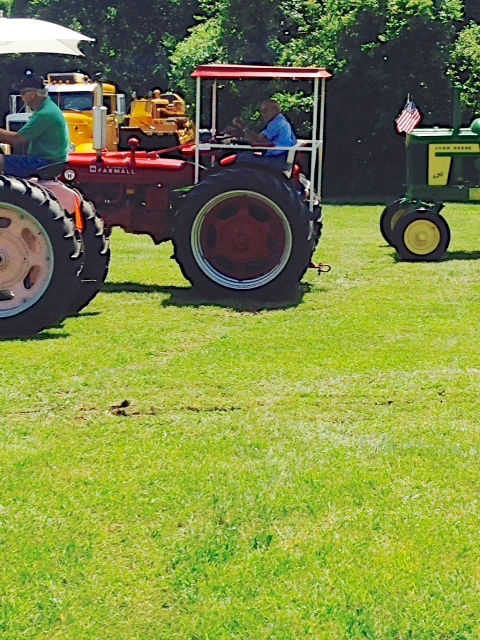 Flyer (Click the Image to Download the PDF Flyer)