Western Farm Show
February 22-24, 2013
Kansas City, Mo.
"Rain and snow" did not keep the GKCTCC away from the Western Farm Show on
Friday - Sunday, Feb. 22-24, 2013. Attendance was less than past years because of
the weather. Our club display consisted of three tractors, 1936 JD A (Glenn Ratzlaff),
1944 JD A (Herman Sachse), 1948 JD 420 Industrial (Kenny Read), a toy display
(Richard Thompson), video and pictures. The set up was done on Tuesday before
the first snow and removed on Sunday before the second blast of snow -- good planning. Thanks to everyone for bringing something to the show and helping during the show.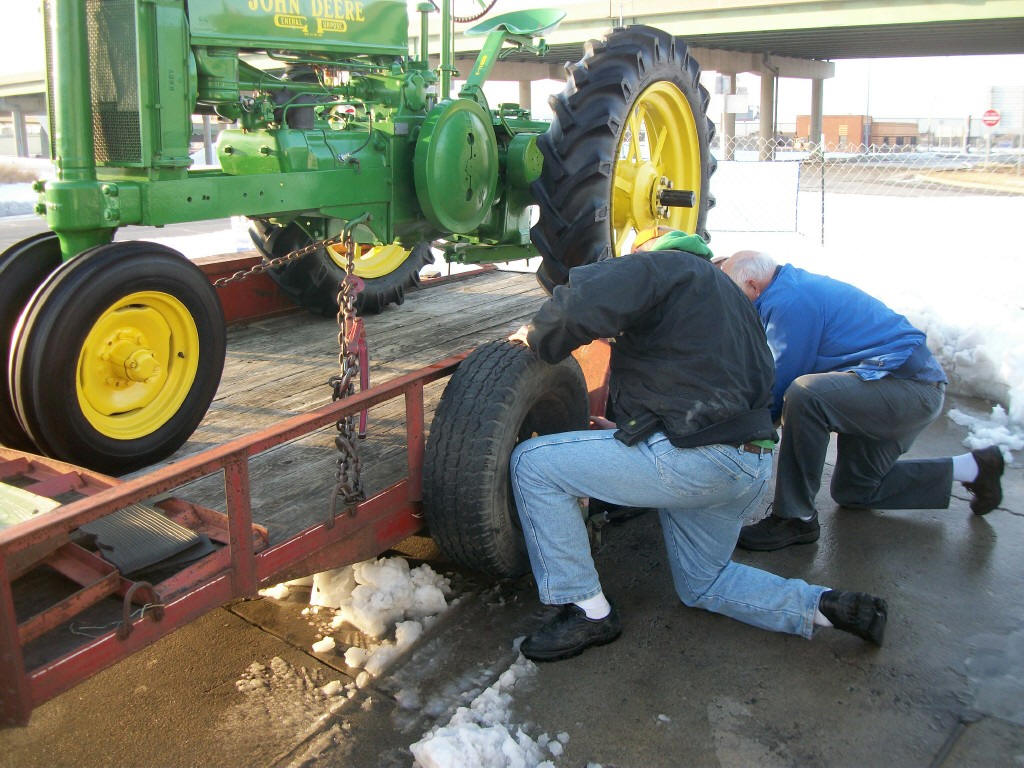 Glen you did it again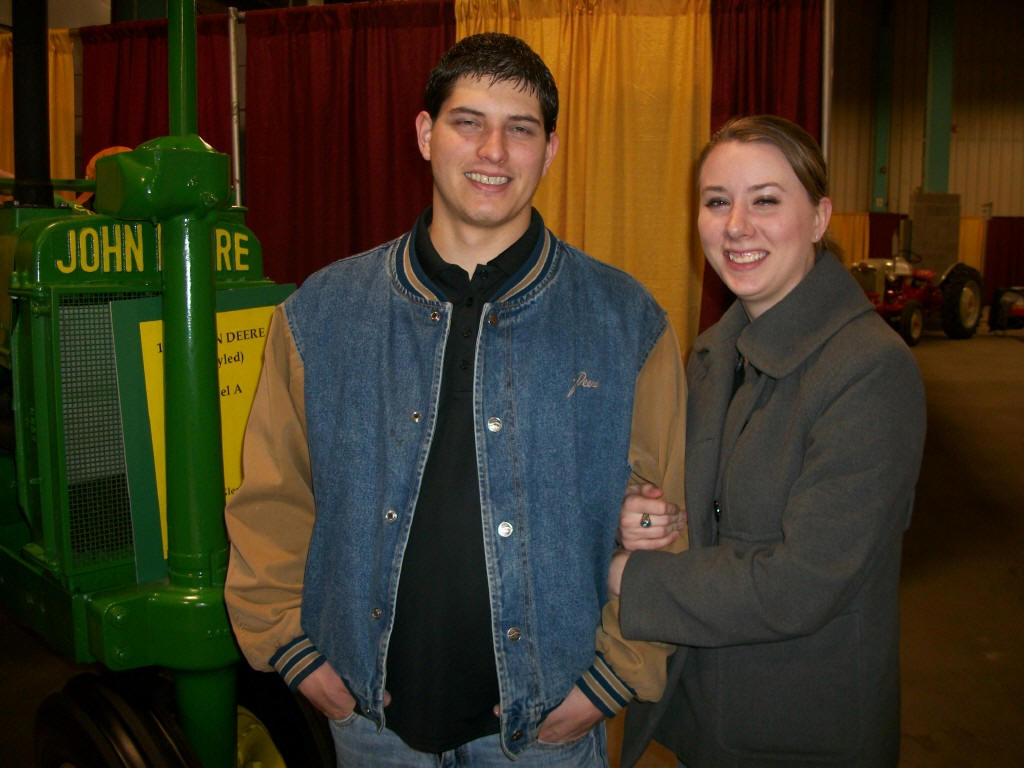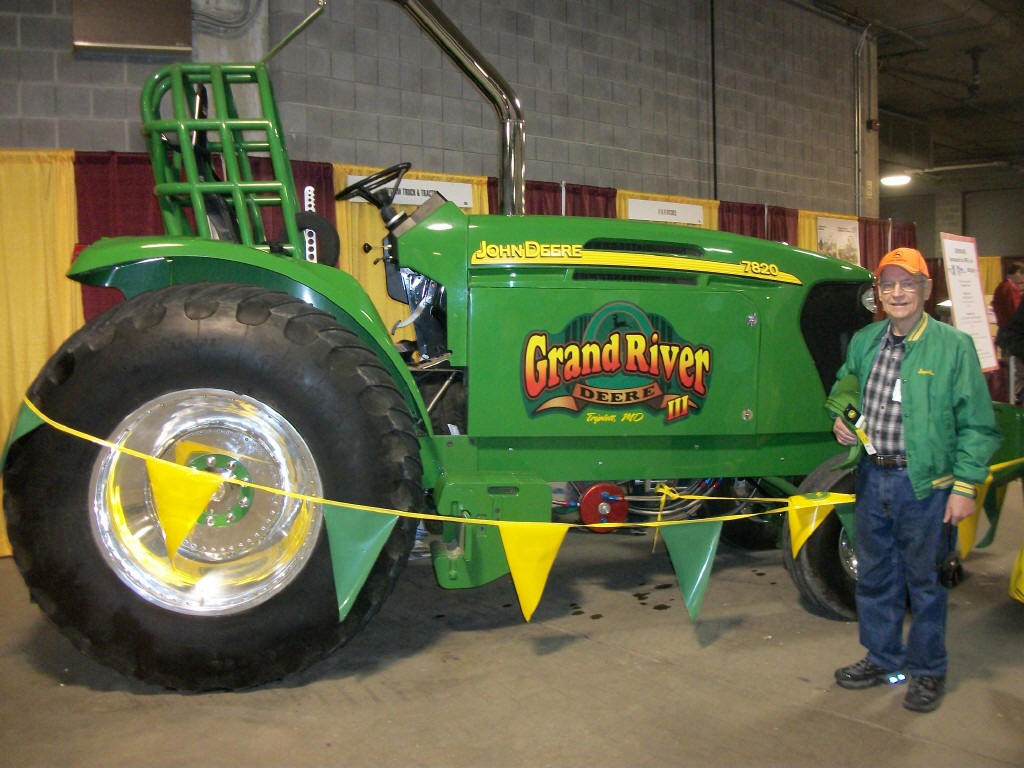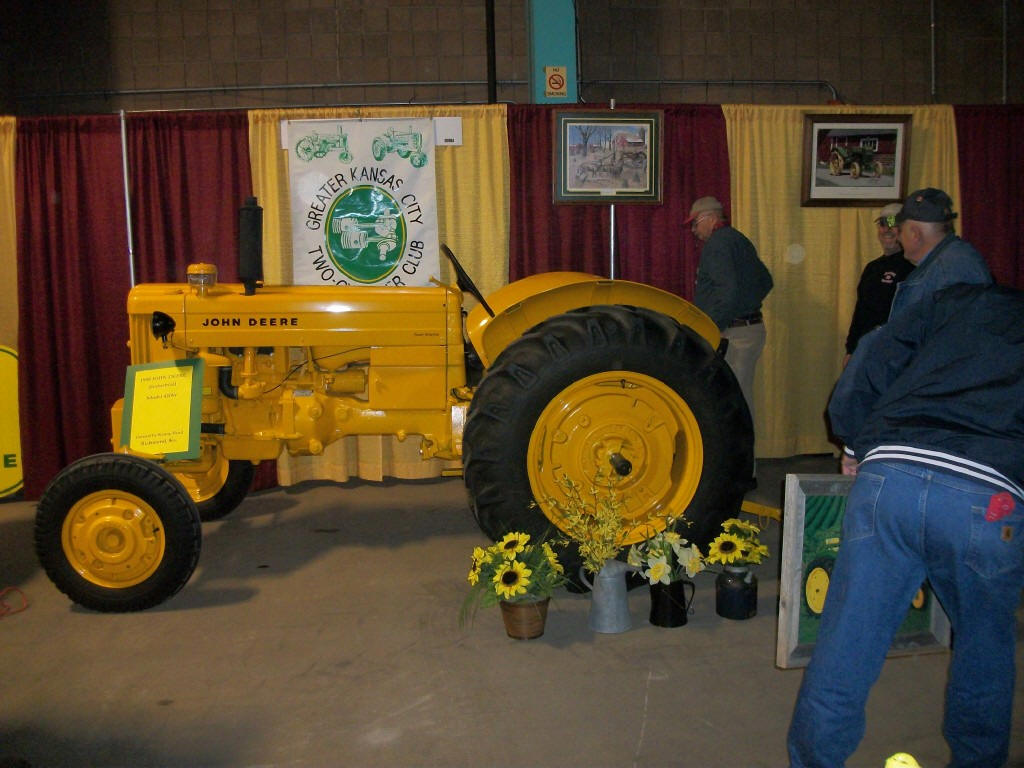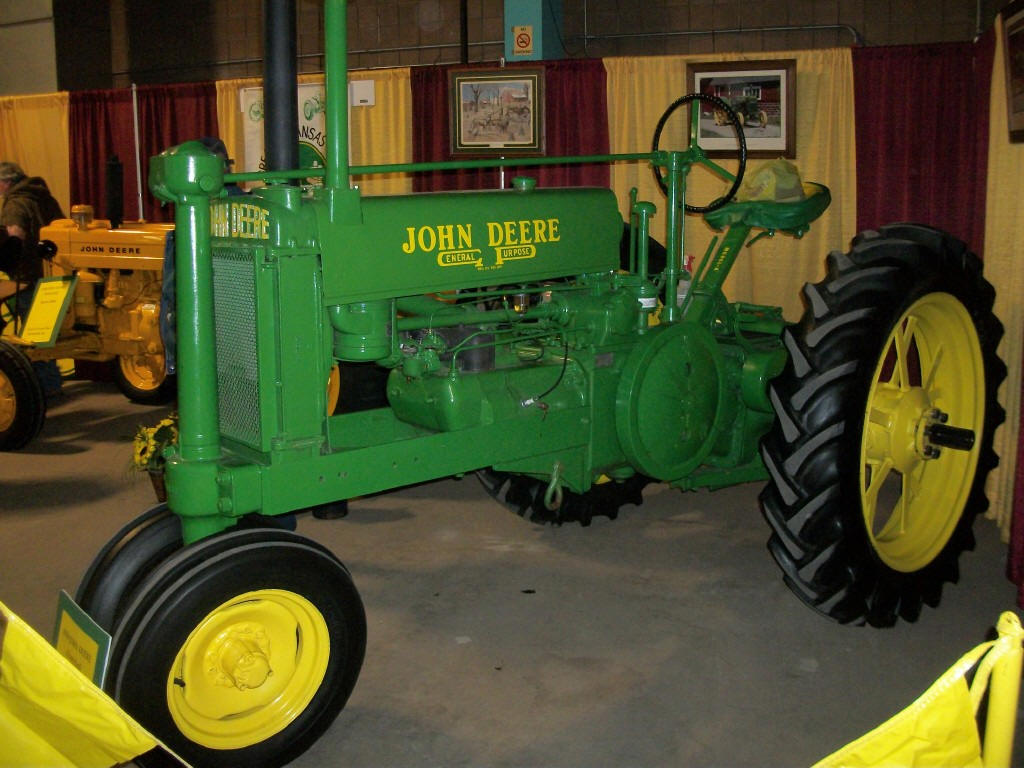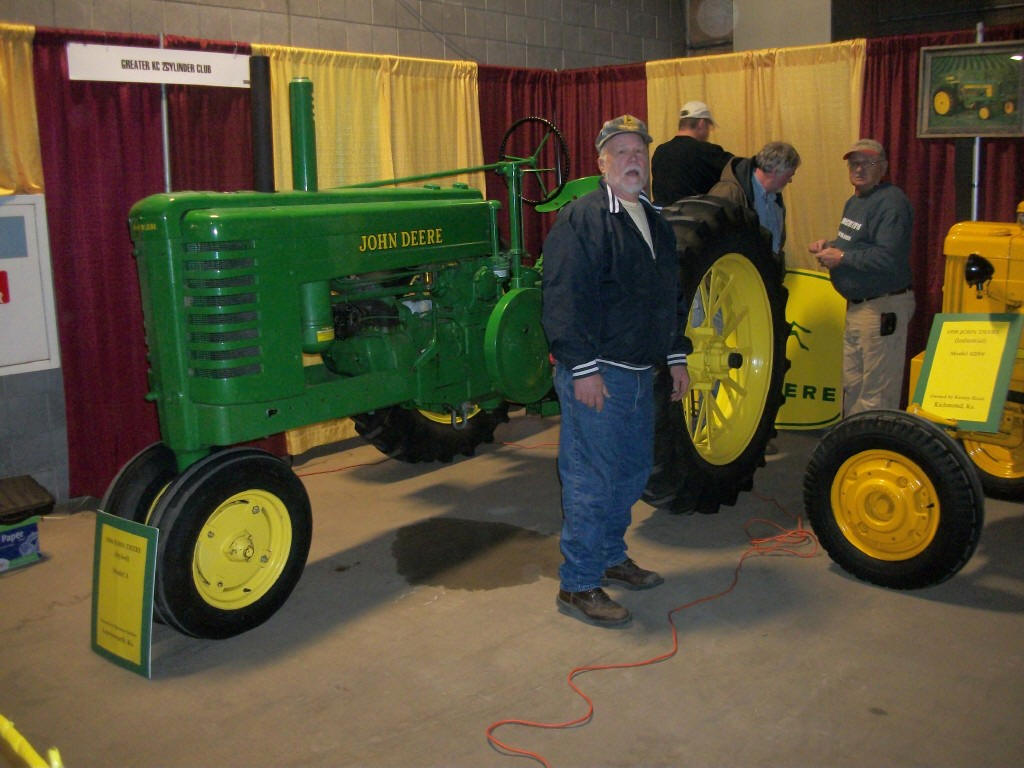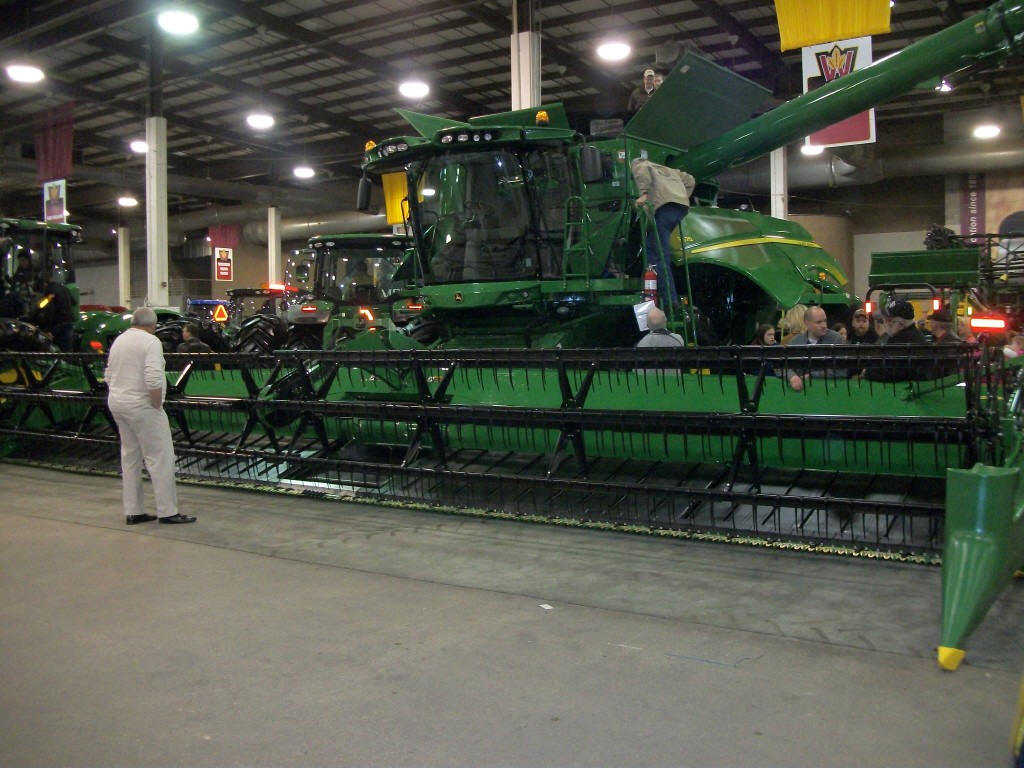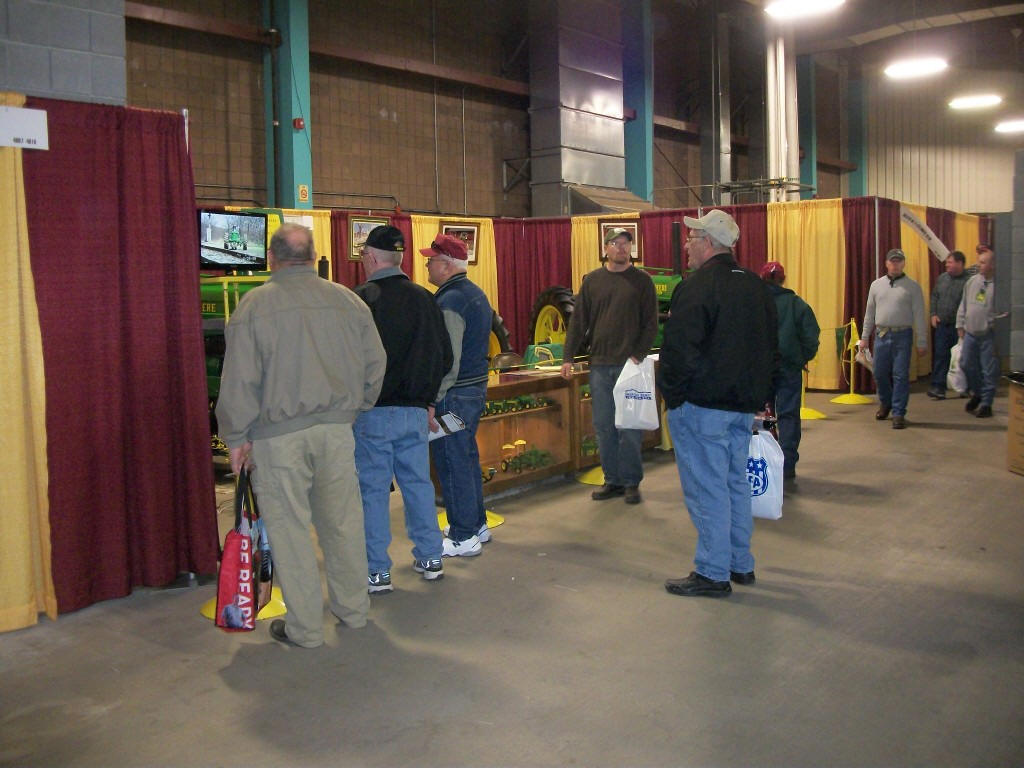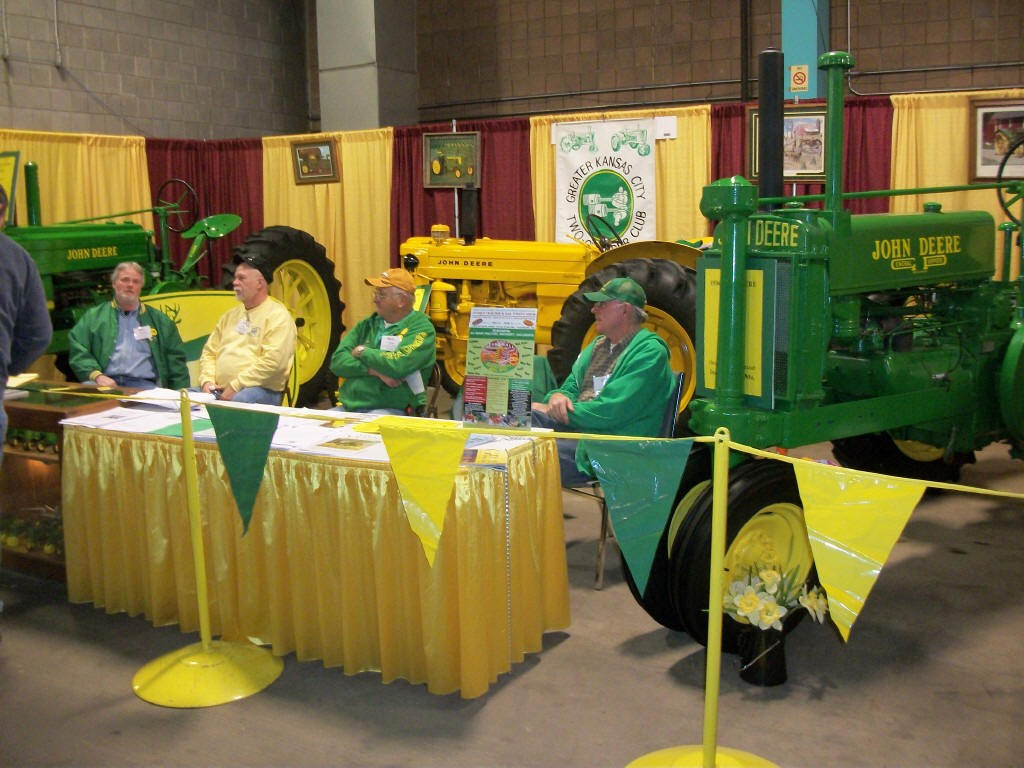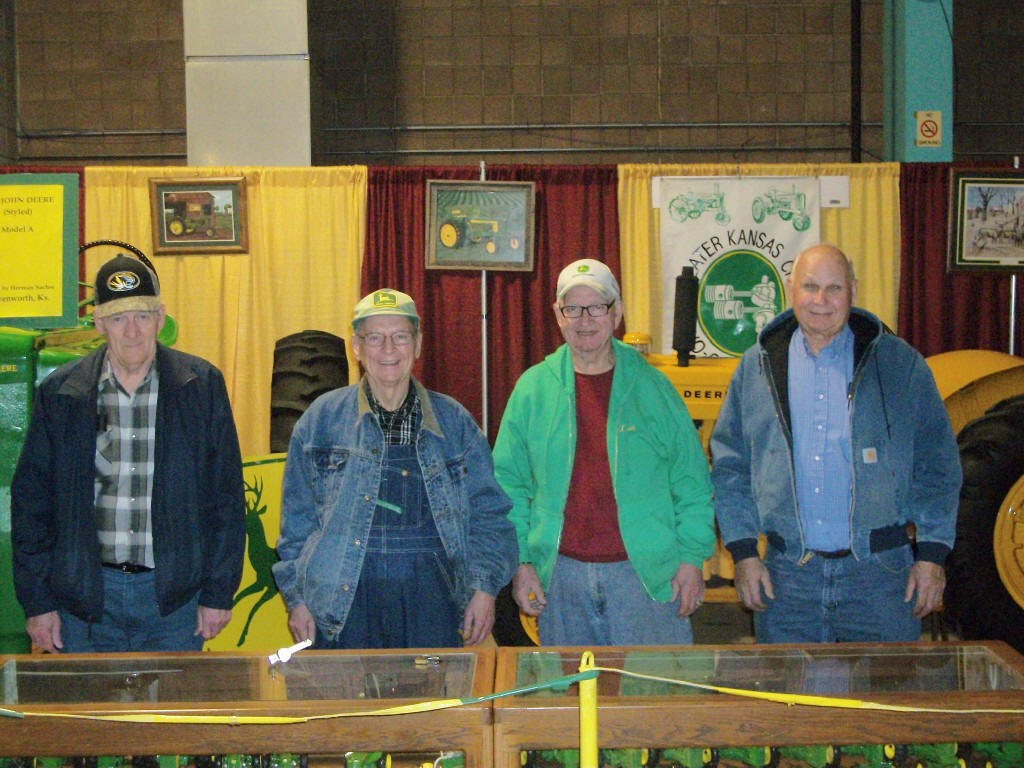 ITEMS FOR SALE COLLECTED AT THE WESTERN FARM SHOW
February 22-24, 2013
NAME ITEM TEL. NO.
John Didde 1958 420W Wide Front with mtd plow
Both in excellant shape, good rubber
runs like a dream $5500 913 832 5001
Phil Haas JD 2 bottom trip plow on steel 816-694-3210
Phil Haas 2 row WF planter 816-649-3210
Tristan Swartz 1956 45 combine slow clean 816-244-149
No. 10 corn head, 10 ft. platform
Used 1 year, sat unused for 50 years,
looks new
45 loader--great shape
Bucket w/manure forks $400
Interchangeable mount
Don Scott 1957 John Deere 520, 816-520-6192
Power steering, 3 point,
Good rubber (98%),
Show room/parade ready
Mark Burris 720 LP gas 515-448-4930
Eagle Grove, Ia.
Frank Ruece Jr. Franklin Mint Knife Set, 816-255-6130
12-14 in set (not sure)
Jr. Schumacher 1948 JD A ($2500) 660-494-9806
Don Buresh 1959 JD 530 ($6000), 402-494-9806
Clam shell fenders,
3-pt. w/o center link,
Power steering
Bary Porter 2 row mounted 816-540-3434
McCormick-Farmall
corn picker