Olathe - Johnson County Old Settlers Parade - September 7, 2019 10 AM - More details coming soon
Plan to participate in the largest parade in Kansas, the 2019 Old Settler's Parade in Olathe, KS on Saturday, September 7, 2019. This parade, which begins at 10:00 AM, is regularly attended by 65,000 to 75,000 people. The Greater KC Two-Cylinder club is registered for this event and an unloading area has been arranged at the Cathedral King Episcopal Church, 728 N. Stevenson. Participants will need to be ready to roll toward the staging area on Kansas Ave by 08:00 hrs the day of the event. Club position in the parade and subsequent staging area have not yet been received and will provide our staging location and more specific time to be in position. The GKCTCC has received the top award for antique tractor entry each of the last two years. We look forward to bringing the top award again in 2019 which includes a blue ribbon and $125 cash prize! Questions can be directed to Jon Pirie.
Update: GKCTCC has position #26 in the parade and we will need to be in our parade staging area (west side of Kansas between Loula and Cedar) by 8:30 AM. We will leave the unloading area at the church at 8:00 AM.
Parking location and MAP: Church of the King Cathedral, 728 N Stevenson St, Olathe, KS 66061
Directions: From K-7 - Turn Left/East on 127th St/ Harold St East and continue for 1.2 miles. Turn Right/South on Woodland St and continue for 0.4 miles. Turn Left/East on Johnston St and continue for 300 ft/1 block. Turn Right/South on Stevenson St and the church parking lot will be on the left in about 80 ft. The church parking lot is very close to the end of the parade route.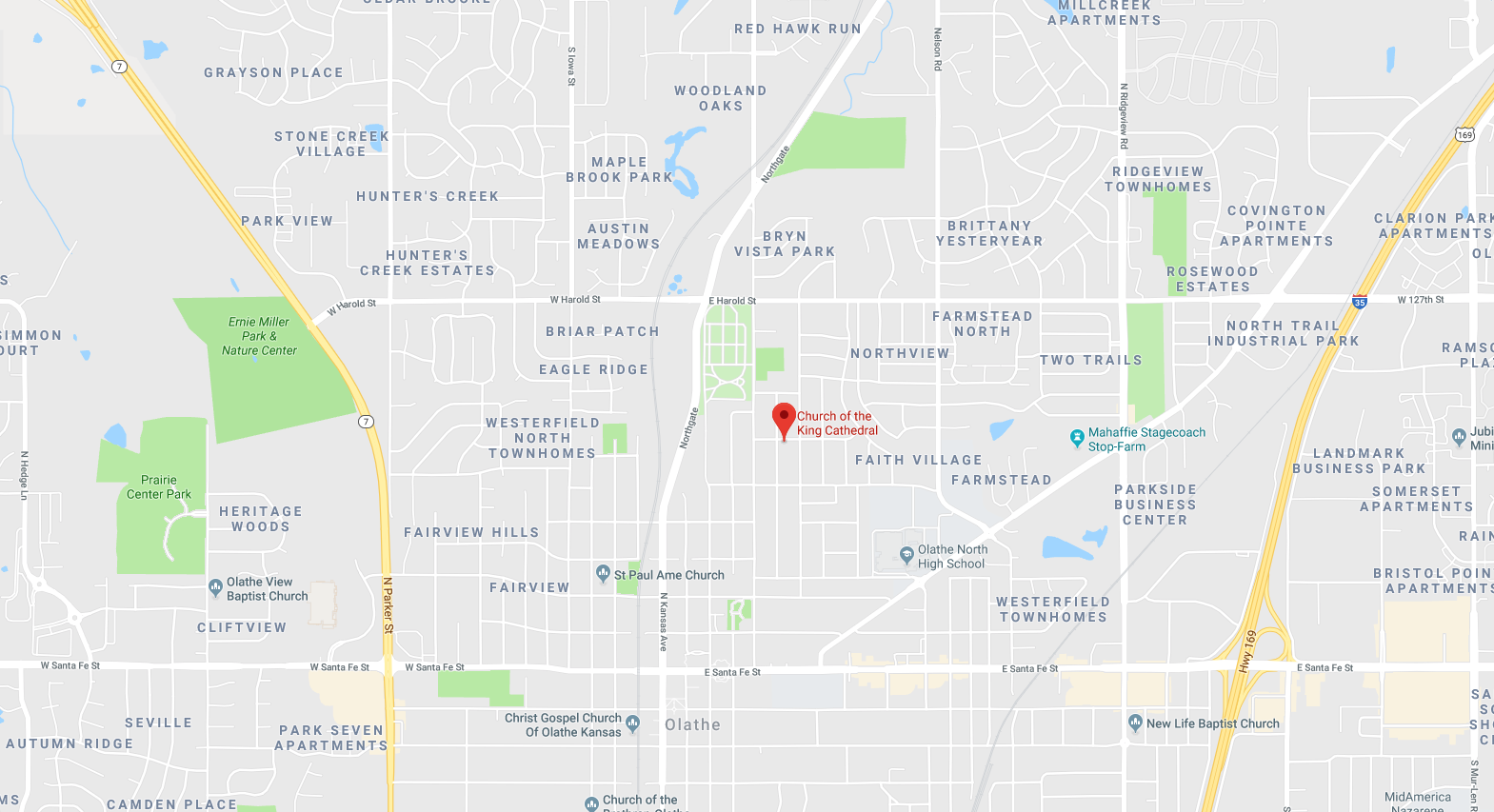 Picture of the 2017 JoCo Old Settlers Parade featured in the KC Star Newspaper